Registration

Registration and School Choice Window opened: December 1, 2020

School Choice Window closes: March 5, 2021 at 4:00 PM
School Choice results available: March 29, 2021, 4:00 PM

ALL STUDENTS (Incoming & Returning) MUST Register Online

Click the link above for important registration information
Infinite Campus Help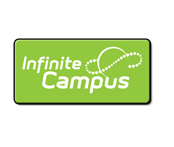 All students, parents, and guardians have access to the Grossmont Union High School District's student system, Infinite Campus. Infinite Campus allows users to view schedules, grades, attendance and unofficial transcripts.
Registration Help
Application Support Phone Hours 7:00am - 4:00pm
Online Registration tips:
Google Chrome is the preferred browser
Firefox will work
Do NOT use Internet Explorer
Online Registration (OLR) is a web form; it will time out. Do not leave unsaved sections for long periods of time.
Data field entry error messages (red thought bubbles) can be removed by clicking on them.
Processing of your student's Online Registration application can take between 3-5 business days. During High Volume Submissions (such as School Choice) the processing time may take up to 10 business days.